TEST ENGINEERING SOLUTIONS THAT WORK!
We help bring new technologies into reality
through our best value test solutions.
COMPLETE TEST SOLUTIONS THAT WORK!
Best value test solution for your specific testing needs
Northstar's highly configurable complete test solution combines the versatility and high-capacity capabilities of Javelin J800 and Spartan NH8800 suitable for your wide variety and low to high-volume testing requirements.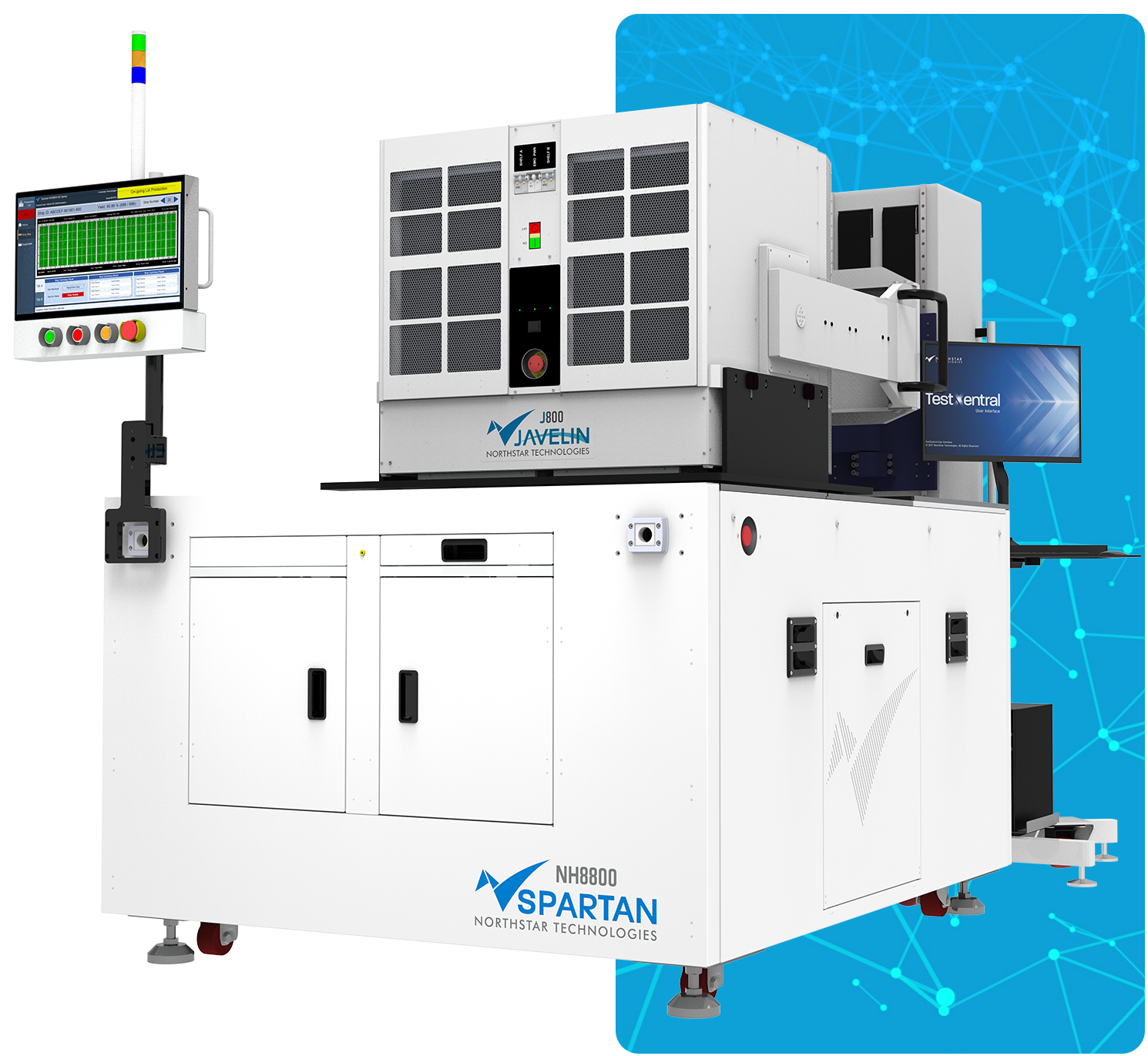 JAVELIN J800 TESTER
Wide Testing Coverage. Efficient Parallelism.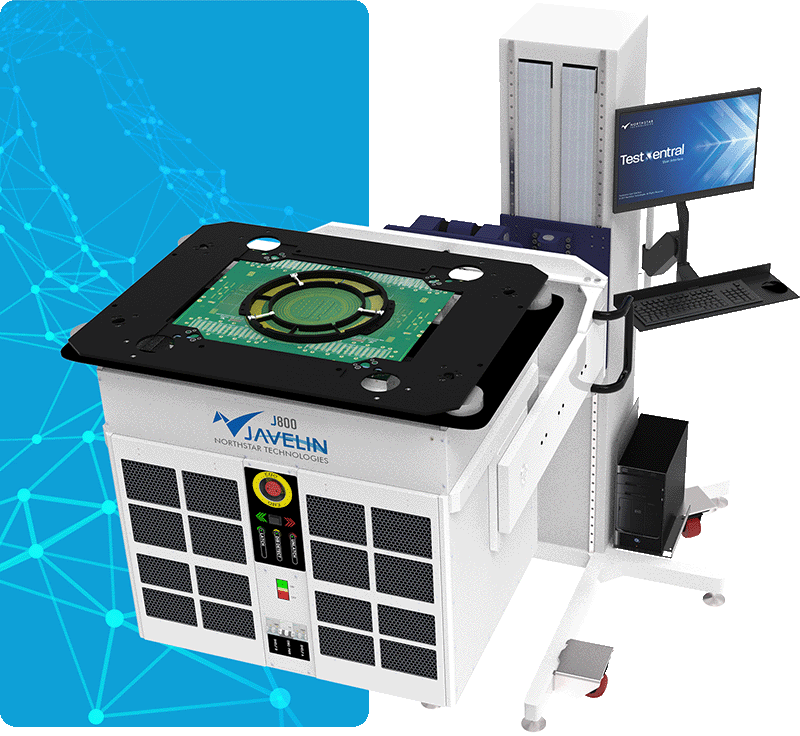 This efficient and highly flexible tester combines analog and digital instruments to meet your diverse device testing requirements at the lowest cost of test possible.
SPARTAN NH8800 STRIP TEST HANDLER
Superior Productivity. Ultra Low Cost.
This high performance and high productivity test handler provides all the productivity tools that meet the customers' standards.